WASHINGTON (Reuters) -- The United States and its allies share some interests with Iran when it comes to stabilizing Afghanistan, Army General David Petraeus, head of the U.S. military's Central Command, has said.
Petraeus stopped short of advocating increased cooperation with Iran on Afghanistan, saying it would be up to policymakers to weigh the common interests there against major disputes between Washington and Tehran on other issues.
President-elect Barack Obama has pledged to increase diplomatic efforts to engage Iran and to talk directly to its leaders. Petraeus' remarks raised the prospect that Afghanistan could be part of that dialogue.
Speaking at a conference in Washington on the foreign policy challenges facing Obama's administration, Petraeus said stabilizing Afghanistan would require a regional approach, involving Pakistan, India, and Central Asian states.
"There are even common interests between Afghanistan, the coalition, and Iran, though there are also major conflicting interests, needless to say," Petraeus told the conference, organized by the U.S. Institute of Peace.
A NATO-led coalition is struggling to combat rising insurgent violence in Afghanistan, where U.S.-led forces toppled the hard-line Islamist Taliban in late 2001 after the September 11 attacks on the United States.
"Iran is a bit conflicted on Afghanistan," said Petraeus, the former top U.S. commander in Iraq who is now responsible for operations in a swath of the world stretching from the Middle East to Central Asia and beyond.
He said Shi'ite-dominated Iran did not want the Taliban back in power.
"They don't want...to see Afghanistan in the grip of ultrafundamentalist extremist Sunni forces," he told reporters at the conference. "Nor do they want to see the narcotics problem get worse. In fact, they want to see it be reduced. It's a huge issue in Iran."
Afghanistan in 2007 produced some 93 percent of the world's supply of opium, most of which is processed to make heroin and exported to a range of countries, including Western nations and Iran.
Petraeus said some Iranians also wanted to see increased commerce with Afghanistan.
"Having said that, I'm sure there's an element that is determining how they can make life miserable for the coalition and the alliance and Afghan forces as well," he said, noting NATO troops in Afghanistan had intercepted small amounts of weaponry from Iran.
The United States and Iran have been at loggerheads over a range of issues in recent years, most notably Tehran's nuclear program. Iran says it wants only to produce nuclear energy, while the West says Tehran wants to build a nuclear bomb.
On The Front Lines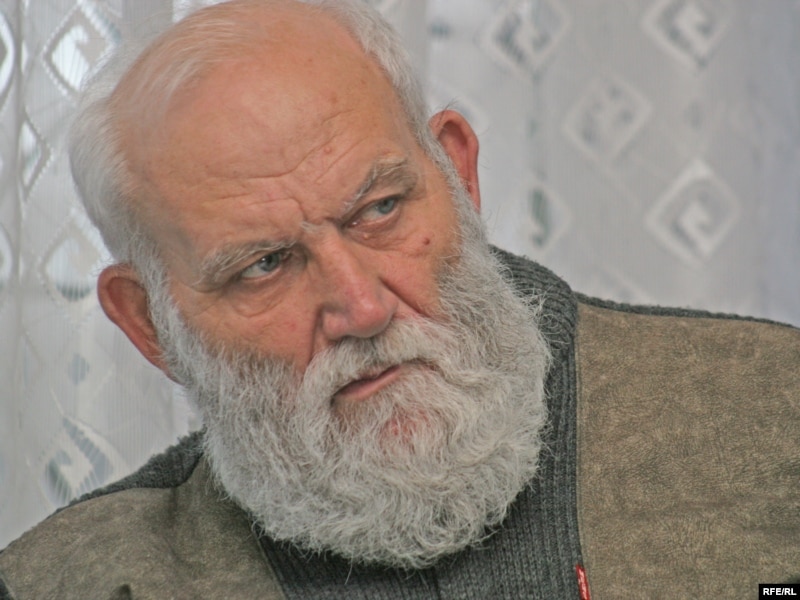 "On The Front Lines" is a special RFE/RL project that spotlights men and women who have dedicated their lives to the causes of freedom of speech, freedom of the press, human rights, ethnic tolerance, and democratic values. More