It's a complicated game trying to figure out why a country would shut down its largest private-sector employer, whose tentacles reach across a broad spectrum of industries and is a key source of foreign investment and income.
In the case of Uzbekistan's largest private conglomerate, Zeromax, whose activities were stopped and assets seized in May, the obvious question is: Who would stand to benefit from such a move? And while observers are divided on that question, they can agree on one thing -- politics are behind the recent shutdown of the Swiss-registered company, involved in everything from oil and gas to agriculture, textiles, construction, mining, and logistics.
"In a country like Uzbekistan, a business company of that scale would not be able to operate or be closed down without the involvement of very powerful leaders," says Artyom Ulunyan, a political analyst from the Institute of World History in Moscow. He goes on to stress: "The highest-ranked political leaders."
20-Year Rule
In Uzbekistan, they don't rank any higher than President Islam Karimov, who has ruled the country with an authoritarian hand for over 20 years. And among his inner circle, none comes closer than his fashionable eldest daughter, Gulnora Karimova, who is widely reputed to have close ties to Zeromax and who some have suggested is a possible successor to her aging father's seat in office.
Working from the assumption that Karimova does, in fact, have ties to Zeromax -- she has never publicly acknowledged any such connections -- it would appear odd to suggest that a government overseen by her father would shut down the very company to which her estimated worth of $570 million is frequently tied.
This topic has fueled immense speculation. Among the popular suggestions are that the president shut down Zeromax following pressure by powerful allies, allegedly displeased with Gulnora Karimova's growing wealth and her own purported political ambitions.
Then there is the theory that Zeromax's demise is a telling sign of an internal political struggle in which Prime Minister Shavkat Mirziyaev has
gained the upper hand as a possible successor
to the 72-year-old president.
And there has been talk of Moscow's possible hand -- or at least advice -- in the decision that ultimately led to Zeromax's closure.
But there is another scenario -- that the fall of Zeromax might be all about the presidential family's continued rise well after Karimov's eventual departure. This theory revolves around the fact that Zeromax's shutdown comes just months after Karimov's much-publicized vow in late 2009 to stamp out corruption, claiming there were no oligarchs in Uzbekistan. If there was any need for an excuse to expedite the effort, it could be found in neighboring Kyrgyzstan, where angst over nepotism and government corruption led to the ouster of President Kurmanbek Bakiev in April, just days before Zeromax was shuttered.
Might it be, as an idea being generated in the rumor mill suggests, that the president decided that Zeromax outgrew its usefulness for the first family and that its continued existence could only damage the reputation of the family, particularly that of Gulnora Karimova? And if the connection of the family's fortune could in any way be the undoing of the family's political future, might the best way to secure the family legacy be to separate the two and start an image makeover?
Daniel Kimmage, a Washington-based independent expert, acknowledges that there "appears to be some shift under way for the public role of President Karimov's daughter." However, he adds, "It is difficult to say to which direction."

Uzbek Monolith
Since its creation in 2001, the Swiss-registered Zeromax rapidly took control of almost all of key businesses and economic spheres in Uzbekistan. And with Zeromax linked to her name, Karimova has reportedly made enemies both among local businessmen squeezed out of the markets absorbed by Zeromax, as well as among political elites unhappy with Karimova's rumored presidential ambitions.
With Zeromax out of the picture, Gulnora -- who is currently Uzbekistan's ambassador in Spain -- would stand a better chance of being seen as a diplomat engaged in numerous charitable activities.
"Six months from now or a year from now, Zeromax is just a distant memory and Gulnora Karimova is exclusively devoted to humanitarian and diplomatic activities in Europe. This is a different image for her. This is a different platform," Kimmage says.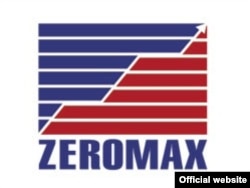 Zeromax was based in Switzerland
Experts say the Karimov family is keeping all options open in regard to the succession issue.
They suggest at this point the president is seeking a guarantee for his family after his exit from the political arena.
Comparisons have been drawn between Karimov and the former Russian President Boris Yeltsin, who brought Vladimir Putin in as his successor after reportedly securing a guarantee for the Yeltsin family and their business interests.
"It is entirely possible that what we are seeing is a shift to a different role for Gulnora Karimova, not as a potential successor to her father but as a guardian of the family's interests and, perhaps, a guardian of those interests outside Uzbekistan," Kimmage says.
Eric McGlinchey, an expert on international affairs at George Mason University, says given the complex political, cultural, and religious nature of Uzbekistan, "it is hard to imagine Gulnora Karimova as a successor to the presidency."
McGlinchey also casts doubt on the widespread suggestions that Karimov has been seriously grooming his eldest daughter as his successor.
"If you look at the positions that [Gulnora] has held, these are not exactly positions that would be the best apprenticeship for being president to Uzbekistan," McGlinchey says.
"Typically, when people hold diplomatic posts abroad, that's because the president wants to get them out of the country. When we saw Rakhat [Aliev, the former son-in-law of Kazakh President Nursultan Nazarbaev] go up to Europe, that's because Nazarbaev didn't want Rakhat around anymore."
As for any dividing up of Zeromax's financial assets -- assuming that the company was a wellspring of the presidential family's wealth -- McGlinchey suggests that at least "some portion" of Zeromax's financial assets would remain in the control of the presidential circle.
"I would be surprised if some portion of it doesn't end up in family accounts. Whether or not people will ever be able to trace that money I think is an open question. I would doubt people would be able to trace it. But we can expect a fair amount to go into family accounts," McGlinchey says.
"And then a fair amount will probably go to government institutions that Karimov needs to maintain power: coercive institutions, the military, and things like that. And it will also go into economic business as well, some of the stuff that Zeromax has done in the past."
Ulunyan of the Institute of World History in Moscow makes one additional prediction: "No matter what happens in this regard, one thing is for sure: It's not going to be democratic and transparent."