A human rights worker says Syrian security forces have killed at least seven antigovernment protesters in the central town of Homs during clashes over the death of an imprisoned tribal leader.
The rights worker told Reuters that people were killed "in cold blood" in city streets during overnight demonstrations.
The country has been the scene of increased unrest following a recent wave of antigovernment demonstrations throughout the Middle East and North Africa that has brought down long-time leaders in Egypt and Tunisia.
compiled from agency reports
Liveblog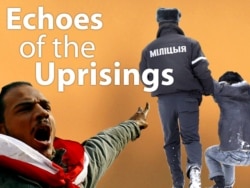 Tracking events and ideas convulsing the Arab world and with ripples around the globe, including RFE/RL's broadcast region.
Click here