This week, The Blender covers televised tussles in Russia and Pakistan, and a challenge to the very foundation of modern physics.
The big story this week was the on-air angst between Russian President Dmitry Medvedev and his finance minister, Aleksei Kudrin.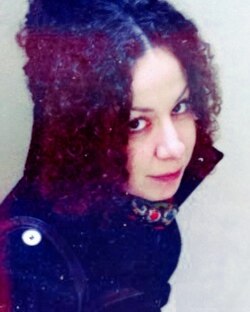 Miriam Elder
Kudrin said he wouldn't serve under Medvedev if the president assumes the premiership next May. In a very public confrontation, Medvedev didn't like that one bit and said so. Kudrin was out of a job by the end of the day.
We talk to "The Guardian's" Moscow correspondent,
Miriam Elder
, about the unusual public cracks in the Kremlin's façade and the political fallout from the high-level clash.
One of the most popular and commented-upon stories on our website recently was the revelation that a subatomic particle might possibly travel faster than the speed of light. The experiment with neutrinos, if repeated and verified, would challenge Albert Einstein's century-old theories on relativity.
Correspondent Ron Synovitz gets an explanation of the experiment and its implications from a spokesman for the Swiss lab where it was carried out.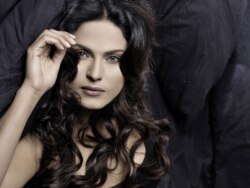 Veena Malik
And a Pakistani reality TV star takes on a Muslim cleric in an explosive televised clash. Veena Malik took heat from Mufti Abdul Qavi for her actions on an Indian reality TV show. She gave him a fiery response, standing up for herself and attacking attempts by Muslim clergy in Pakistan to vilify women for exercising their rights.
We have a report produced by Kristin Deasy and Farishte Jalalzai that includes an exclusive interview with Malik.
This week's host is
Bruce Jacobs
.
Got a question or comment about The Blender? Send your feedback to
podcast@rferl.org
or leave a comment below. We'd love to hear from you.
Listen to or download Episode 38 of The Blender above or
subscribe to The Blender on iTunes
. For the complete archive of The Blender,
click here
.