British soul singer Amy Winehouse performed the last concert of her life in the Serbian capital, Belgrade, on June 18. You may remember
"The Blender" report we did a few weeks back
about the controversies surrounding Winehouse's incoherent performance.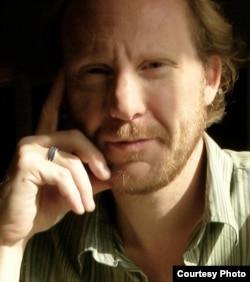 Grant Podelco
Winehouse was 27 when she died late last month, just like many music greats -- Jim Morrison, Jimi Hendrix, Janis Joplin, Kurt Cobain, to name but a few. And in Episode 30 of "The Blender," Salome Asatiani of our Georgian Service talks to Eric Segalstad and Josh Hunter, the authors of "The 27s: The Greatest Myth of Rock and Roll," about this mysterious coincidence and the phenomenon of rock stardom, with its stereotypes, cliches, and hard realities.
Also this week, we sit down with Belarusian broadcaster Alexie Znatkevich to talk about an absurb new law that if -- or should we say,
when
-- passed by the rubberstamp legislature in Minsk, would make it illegal for people to gather "for a previously planned action or inaction."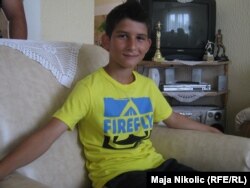 Soccer phenom Miralem Ramic
We visit Miralem Ramic, a Bosnian soccer star courted by talent scouts from Spain and Italy. Did we mention that he's only 11 years old?
And in our regular "Ear to the Ground" segment, Romanian journalist Lucian Stefanescu introduces us to the music of two influential jazz groups -- The Shin, from Georgia, and Trigon, from Moldova.
We hope you enjoy this week's show, which is hosted by
Grant Podelco
.
Got a question or comment about "The Blender"? Send your feedback to
podcast@rferl.org
, or leave a comment below. We'd love to hear from you.
Listen to or download Episode 30 of "The Blender" below or
subscribe to "The Blender on iTunes
. For the complete "Blender" archive, click
here
.
-- Amy Winehouse & The 27 Club, Plus Bosnian Soccer Phenom