In this week's show, as Belarus turns to international organizations for help amid an escalating financial crisis, our reporters in the capital, Minsk, speak to some of its citizens about their economic troubles. Shopping has become a frustrating chore for many Belarusians, whose income has shrunk considerably since a devastating financial crisis struck the country's state-controlled economy in March.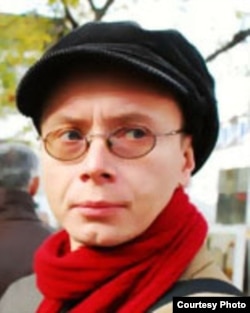 Pavel Butorin
Jan Maksymiuk of RFE/RL's Belarus Service joins us in "The Blender" studios to discuss recent developments -- including protests against high gasoline prices -- and to share his thoughts about what caused the crisis and some of the options that are available to Belarus' autocratic ruler Alyaksandr Lukashenka.
Our chief Washington editor, Christian Caryl, interviews Michael McFaul, U.S. President Barack Obama's top adviser on Russia. McFaul, who will reportedly be nominated by Obama to be the next U.S. ambassador to Russia, gives his take on the latest session of a bilateral U.S.-Russia civil society working group in Washington.
And correspondent Joanna Kinscherff talks to a young Uzbek cab driver in Chicago who is gaining popularity by singing to his customers in his native language.
This week's host is
Pavel Butorin
.
Send your feedback to
podcast@rferl.org
, or leave a comment below. We'd love to hear from you.
Listen to or download Episode 23 of "The Blender" below or
subscribe to "The Blender" on iTunes
. For the complete "Blender" archive,
click here
.