It's a milestone of sorts around "The Blender" studios. We're celebrating our 25th weekly podcast, and we've got a good one for you.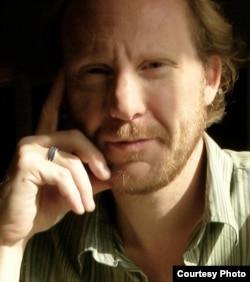 Grant Podelco
Correspondent -- and regular "Blender" host --
Daisy Sindelar
, who just returned from assignment in southern Kyrgyzstan, reports from a local kindergarten in the city of Osh, which is still recovering from deadly ethnic clashes last year. The school is working hard to teach its diverse group of students about tolerance and friendship.
Chelsea Handler, a popular TV talk-show host in the United States, wasn't exactly a household name in Serbia. Until last week, that is. That's when she made some rather ignorant and disparaging remarks about Serbia in the course of taking British singer Amy Winehouse to task for an
embarrassing performance
at a concert in the capital, Belgrade.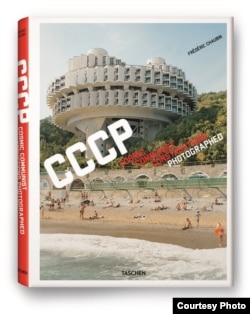 A blog post at rfel.org about the affair
has triggered more than 100 comments from readers. We invited Gordana Knezevic, the director of our Balkans Service -- and a Serb herself -- into the studio to discuss the controversy.
Romanian journalist
Lucian Stefanescu
returns with another installment of "Ear to the Ground," his monthly look at music trends, tours, and talent with a connection to RFE/RL's broadcast area. This week, he features Georgia's Nino Katamadze and her band Insight and Italian Maurizio Dami and his multi-ethnic band The Third Planet.
To round out the show, we talk to editor, author, and photographer Frederic Chaubin about his new book, "CCCP: Cosmic Communist Constructions Photographed." Chaubin traveled throughout the former Soviet Union, documenting the wild, sci-fi inspired architecture that predominated in the 1970s and '80s. You can find an audio slide show featuring his photographs
here
.
This week's host is
Grant Podelco
.
Send your feedback to
podcast@rferl.org
, or leave a comment below. We'd love to hear from you.
Listen to or download Episode 25 of "The Blender" below or
subscribe to "The Blender on iTunes
. For the complete "Blender" archive,
click here
.
RFE/RL's The Blender -- 7/1/11 (Episode 25)