Bill Proposes Ban On Foreign Education For Russian Officials' Kids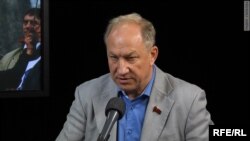 A bill that would ban officials from sending their children abroad to be educated has been submitted to Russia's State Duma, the lower house of parliament.
The bill, submitted on November 14, was put forward by Communist Party lawmaker Valery Rashkin.
The proposed legislation would ban state and municipal officials from sending their children who are under 18, including adopted children, to foreign schools and universities abroad, starting January 1, 2017.
The ban would not apply to branches of Russian institutions abroad.
An exception would be made for officials who are working abroad for more than a year.