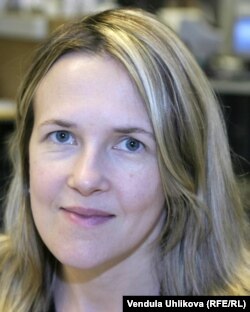 Daisy Sindelar
In this week's episode, RFE/RL's Jeremy Bransten looks at the recent uprisings in the Middle East and their repercussions for the nations of Central Asia, as well as Azerbaijan.
We also remember the legacy of Boney M. in the former Soviet bloc, following the untimely passing of its flamboyant frontman, Bobby Farrell. David Kakabadze of RFE/RL's Georgian Service, Mosaddegh Katouzian of Radio Farda, and Nik Krastev, our New York correspondent, listen and reminisce.
And we debut a new segment we're calling "Uncovered," which focuses on significant, if underreported, stories from RFE/RL's broadcast region. Pete Baumgartner and Merkhat Sharipzhan of our
"From Our Bureaus" desk
speak with editor Brian Whitmore.
This week's host is
Daisy Sindelar
.
Download the episode below or
subscribe on iTunes.
RFE/RL's The Blender -- Episode 4