U.S. Defense Secretary Robert Gates says that Iran and extremist groups will try to exploit the unrest sweeping the Arab world.
Gates made his remarks during a visit to Iraq.
He also said that Arab leaders, particularly in Egypt, remain "anxious" to prevent radical Islamists from taking advantage of events in the Middle East.
Gates arrived in Baghdad on April 6 after a short trip to Saudi Arabia, where he sharply criticized Iran after talks with King Abdullah.
Gates was scheduled to meet with Iraqi Prime Minister Nuri al-Maliki and President Jalal Talabani, as well as with the Kurdish regional leader Massoud Barzani.
compiled from agency reports
Liveblog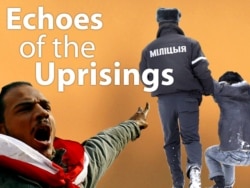 Tracking events and ideas convulsing the Arab world and with ripples around the globe, including RFE/RL's broadcast region.
Click here