Moscow Court Sentences Two Men For Politician's Murder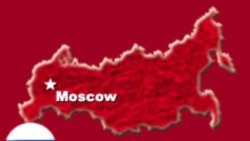 Moscow, 30 March 2004 (RFE/RL) -- A Russian court today sentenced a Russian politician to 20 years in jail for ordering the murder of a rival politician.
The Moscow City Court sentenced Mikhail Kodanyov, who was convicted two weeks ago of paying someone to kill his political rival, Sergei Yushenkov.

The court found that Kodanyov contracted the killing in order to take control of the funds of their Liberal Russia party. The court also sentenced the hired killer, Aleksandr Kulachinskii, to 20 years in prison.