Moscow Says EU's Chechnya Move Aids Terrorism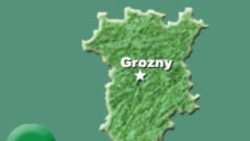 Prague, 9 April 2004 (RFE/RL) -- A senior Russian official today said the European Union is encouraging terrorism by asking the United Nations to condemn human rights abuses in Chechnya.
The EU presented a draft resolution to the UN Human Rights Commission yesterday that condemns rights abuses in Chechnya as well as terrorist acts elsewhere in Russia.

Russian Deputy Foreign Minister Yurii Fedotov said the document provides encouragement to terrorists and contradicts the uncompromising fight against international terrorism.

The chairman of the Committee on International Affairs in the Russian State Duma, Konstantin Kosachyov, said the draft resolution is an attempt to put political pressure on Moscow.

Russia has fended off similar resolutions at the 53-member commission for the past two years.