Afghanistan: New Election Law Paves Way For September Polls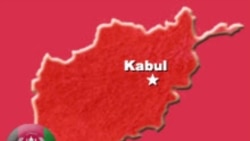 Afghanistan's new election law was signed on 27 May by Afghan Transitional Administration Chairman Hamid Karzai, paving the way for the country's elections due in September. So far some 2.6 million citizens have registered to vote in the elections from an estimated eligible population of nearly 10 million.
Prague, 28 May 2004 (RFE/RL) -- Afghanistan's new election law -- the first of the postwar period -- guarantees a single vote to every citizen age 18 and over, and states that a presidential candidate will win by a simple majority.
Afghanistan's justice minister, Abdul Rahim Karimi, said in Kabul on 27 May that the new law would ensure the country's presidential and parliamentary elections -- both now scheduled for September -- will be marked by what he called "free, general, secret, and direct voting."
"Based on the election law, any eligible Afghan has the right to participate in the elections as a voter or to receive votes [as a candidate]," Karimi said.
The new election law limits the duration of the election campaign to 30 days. Campaigning is to end 48 hours prior to the beginning of the elections.
Even as the new electoral law paves the way for democratic elections in Afghanistan, insecurity continues to be a major problem.
The new law also states that any government officials who wish to run for office must step down from their posts more than two months ahead of the election. "Armed forces personnel, members of the government, judges, prosecutors, and civil servants who are putting forward their candidacy for the presidential post should resign 75 days ahead of the election date," Karimi said.
It is not clear how the stipulation will affect current Afghan Transitional Administration Chairman Hamid Karzai.
Karimi added that candidates for presidency should each put forward the names of two vice presidents. Each presidential candidate is also required to gather the signatures of 10,000 eligible voters.
The new law also dictates guidelines on the composition of Afghanistan's bicameral parliament. Seats in the lower house will be apportioned based on the polls. Female candidates are guaranteed a certain number of spaces, and each province will be granted seats in proportion to its population. For the upper house, one-third will be appointed by provincial councils, one-third by district councils, and the rest by the president.
Dadfar Sepanta, a professor of political science at Germany's Aachen University and an expert on Afghanistan, said the new law marks a crucial step in Afghanistan's political development. "The conditions and circumstances set for people's participation in an election of this magnitude is unprecedented in Afghanistan," Sepanta said. "In the past, elections were done based on government orders and after each election the conditions could change based on the inclination of that day's government."
Still, even as the new electoral law paves the way for democratic elections in Afghanistan, insecurity continues to be a major problem. The chief of the United Nations mission in Afghanistan yesterday said the country's election process remains under threat from terrorism, factionalism, and criminal networks. Jean Arnault warned that the integrity of the vote could be at risk without a robust international military presence nationwide. He also said there have been serious delays in government efforts to disarm and demobilize the country's militias.
The British-based human rights watchdog Amnesty International, in its annual rights report issued this week, described Afghanistan as "a country slipping slowly into chaos." The country's elections have already been postponed once -- from June to September -- because of security concerns.
Sepanta stressed the security issue as well. "Afghanistan's main problem is not only lawlessness. Of course, the lack of law is a major problem, but the main problem is insecurity and warlordism, conflict and lack of security in the south and east," he said. "The existence of local armies is also one of the main obstacles to the elections."
In recent months, security has deteriorated particularly sharply in southern Afghanistan, with increased attacks by remnants of the Taliban militia and other armed groups.
There have also been reports of voter intimidation throughout the country. Although a surge in voter registration efforts saw nearly 1 million new Afghan voters registered in May, the overall number is still low: 2.6 million of a total 10 million eligible voters. Some 31 percent of the registered voters are women.
News agencies report that the ratification of Afghanistan's new election law coincides with a power-sharing agreement between Karzai and leaders of the Northern Alliance, who have pledged not to field a candidate against him in return for top government positions.
Reuters reported that the agreement was made at a meeting between Karzai and a number of influential Northern Alliance commanders, including Herat Governor Mohammad Ismail Khan and Abdul Rab al-Rasul Sayyaf, a military commander and religious conservative.
The details of the meeting are sketchy, however, and it is not yet clear a deal has been struck. Vikram Parekh, an Afghanistan expert with the Kabul office of the International Crisis Group, told RFE/RL: "These negotiations have been going on for months at this point. There are various rumors and allegations that a deal has been reached. I think all of the parties involved have acknowledged that there have been talks with the center, and most of the key individuals -- not just Ismail Khan and [General Abdul Rashid] Dostum, but a number of other influential commanders -- are in Kabul. But there are other reasons for them to be here as well; one of them is the disarmament process. And I think it would probably be premature to conclude that a deal has been reached."
The UN in Afghanistan yesterday announced that in order to ensure the rights of political parties and independent candidates, the Afghan Interior Ministry has issued an electoral conduct code to the country's governors and security commanders. The code forbids the use of state resources to support or criticize parties or candidates. It also warns against the use of weapons to intimidate voters and against harassment of journalists covering the elections.