U.S. Forces Attack Al-Fallujah Targets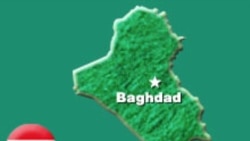 4 November 2004 -- U.S. warplanes early today carried out more raids on suspected insurgent targets in the Iraqi city of Al-Fallujah as U.S.-led forces reportedly prepare for an assault on the city.
The U.S. military said two air raids carried out after midnight destroyed "known anti-Iraqi barricaded fighting positions" in the northeast and southeast of the Sunni Muslim city west of Baghdad.
The U.S. military uses the term "anti-Iraqi" forces to refer to Iraqi insurgents and foreign Islamic militants.
No information was available about casualties.
U.S. forces were also reported to have bombarded targets in Al-Fallujah during the day and night yesterday.
U.S.-led forces are reported readying for a major assault on insurgents in Al-Fallujah to enable the city to take part in Iraq's elections planned for January.
(AFP/Reuters)
[For the latest news on Iraq, see RFE/RL's webpage on "The New Iraq".]