Tajikistan: Pressures On The Press Could Undermine Process (Part 4)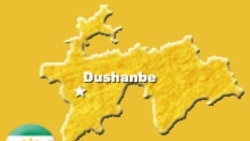 Tajik voters on 27 February will elect a new parliament. Many observers say this vote will be cleaner and fairer than previous elections. But one area that remains a focus of concern is the state of the independent and opposition press. In recent months, several independent newspapers have been closed. The government says the publications violated tax laws - but others wonder whether authorities are trying to muzzle critical voices ahead of the vote.
Prague, 24 February 2005 (RFE/RL) -- In January, Tajik tax police shut down the printing house that publishes "Nerui Sukhan," one of Tajikistan's last remaining independent publications.
Since last summer, several other independent or opposition newspapers -- including "Ruzi No," "Adolat," and "Odamu Olam" -- have been forced out of print as authorities shut down their printing houses.
Officials say the shutdowns resulted from tax violations. Abdulrahman Abdulmanan is an official with the president's press office. "As far as I know the interruption of the activities of these media is more linked to violation of laws by them," he told RFE/RL's Tajik Service. "Officials have stated several times that shutting down the [publications] is connected to their economic and financial activities."
Still, observers question whether the shutdowns might be politically motivated. Benjamin Joyeux, a spokesman for the French media watchdog Reporters Without Borders, said he thinks the Tajik government has been tightening control of the media ahead of the elections.
Reporters Without Borders has expressed concern that in the approach to the legislative elections, Tajik journalists and independent media are being increasingly harassed.
"Under the cover of a fiscal operation, an independent media [outlet] is prevented from expressing itself before the elections. [The move] deprives the public opinion in Tajikistan from having [additional] information about what is at stake in the election process and prevents the public from forming an independent opinion. By preventing the expressing of dissenting voices and letting only the official media talk, it's much easier for the ruling power to be reelected," Joyeaux said.
Reporters Without Borders has expressed concern that in the approach to the legislative elections, Tajik journalists and independent media are being increasingly harassed. In recent months, several journalists are said to have received threatening calls and letters and in July the editor of "Ruzi No" was beaten up.
The Election Observation Mission to Tajikistan of the Organization for Security and Coopaertion in Europe (OSCE), in its latest report, expressed concern the closure of newspapers has had a "serious negative effect" on the availability of diverse views.
Peter Eicher is the head of the OSCE's Office for Democratic Institutions and Human Rights (ODIHR) election observation mission in Tajikistan. "We've counted at least four papers which have been prevented from printing and there's at least a couple more which are seeking licenses to print and have not been able to obtain licenses to print," he said. "Altogether to us it seems to represent a pattern of government interference with independent media and this has an effect which undermines the democratic elections, so it is very much a deep concern as we look at the elections."
Eicher added that there has been limited coverage of the campaign in the media. "Generally, there has not been a lot of coverage of the elections in the media," he said. "In fact there's been so little that we're somewhat concerned that the voters may not be getting enough varied information in order to be able to make an informed choice."
Currently, only a handful of independent publications are left in Tajikistan. Observers express concern that the harassment of the independent press could intensify a culture of fear and self-censorship similar to what happened during the country's civil war.
[For more on the elections in Tajikistan, see our dedicated "Tajikistan Votes 2005"
webpage. For more on the region, see our
"Central Asia"
webpage.]