$57 Million Tabbed For Chechen Municipal Reconstruction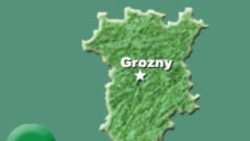 9 April 2005 -- The construction minister for the war-torn republic of Chechnya in southern Russia said today that 1.6 billion rubles ($57 million dollars) has been allocated this year for reconstruction of its municipal economy.
ITAR-TASS quoted Abu Sugaipov -- Chechnya's minister of construction, architecture, housing and municipal economy -- as saying the figure was approved after corrections were made to the 2005 budget of the federal program created to fund reconstruction in Chechnya.
Sugaipov said the new budget will make it possible to complete the restoration of Grozny's main water pipelines in 2005.
Also today, a European Union mission is set to travel to the North Caucasus to see if it can expand its humanitarian aid to include social and economic reconstruction work.
The delegation expects to visit Chechnya and the neighboring republics of Ingushetia and North Ossetia.
(RFE/RL/ITAR-TASS)
[For an archive of RFE/RL coverage of events in Chechnya, click here.]