Akaeva Case Referred To Prosecutor-General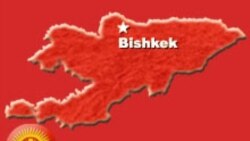 Bishkek, 12 April 2005 (RFE/RL) -- Kyrgyzstan's Central Election Commission today referred the case of Bermet Akaeva -- daughter of former President Askar Akayev -- to the Prosecutor-General's Office.
The commission had been asked to rule on whether Akaeva's term, which she won in disputed parliamentary elections, should be considered valid. But commission members said the Prosecutor-General's Office should investigate the matter.

In other news, Kyrgyzstan's parliament today defeated a bill that would have required the prime minister and other government heads to resign before competing in presidential elections.

The decision allows acting prime minister and president Kurmanbek Bakiev to run in polls, scheduled for 10 July.