Kyrgyz Prosecutors Open Probe Into 2002 Protest Deaths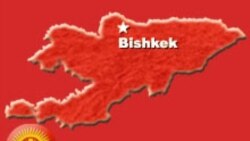 29 April 2005 (RFE/RL) -- Kyrgyzstan's acting prosecutor-general, Azimbek Beknazarov, told RFE/RL's Kyrgyz Service on 28 April that a criminal case has been opened over the shooting deaths of six demonstrators in Aksy Province in 2002.
At a news conference in Bishkek the same day, Beknazarov said that former Ecology and Emergency Situations Ministry Temirbek Akmataliev "is involved in the criminal case related to the shooting of peaceful demonstrators in Aksy," ITAR-TASS reported.

Acting President Kurmanbek Bakiev issued a decree dismissing Akmataliev and border-guards commander Kalmurat Sadievon on 27 April.

The dismissals followed the announcement the same day in Bishkek by acting Prosecutor-General Azimbek Beknazarov that both men were subjects of a widening criminal investigation, ITAR-TASS and Interfax reported.

Akmataliev was interior minister and Sadiev was his deputy at the time of the Aksy Province shootings.

The move is linked to the previous day's dismissal of Kyrgyz Ambassador to Turkey Amanbek Karypkulov, the former chief of the presidential administration who is also accused of complicity in the incident, was also dismissed on 27 April.