Iranian Official Says Al-Qaeda Leader On The Loose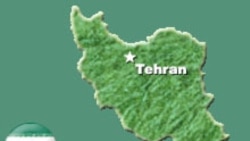 16 July 2005 (RFE/RL) -- Iran's intelligence minister said today his country has broken up an Al-Qaeda cell that was active in the country, but that an Al-Qaeda leader has escaped and is at large.
Intelligence Minister Ali Younesi said Iranian intelligence services prevented attempts by the Al-Qaeda cell to launch attacks in the country.
Younesi said an Al-Qaeda leader he named as Abdul Malek is on the run somewhere inside Iran.
Younesi connected Malek to a group of fighters from Osama bin Laden's Al-Qaeda network who are working with drug smugglers in eastern Iran.
He also said Iran has detained, jailed, or expelled 3,000 suspected Al-Qaeda members.
Younesi did not say when these detentions, jailings, and expulsions took place, or give any names or nationalities of those involved.
(Reuters)
See also:

Karzai Says Bin Laden Not In Afghanistan