Moscow Official Tapped For Governorship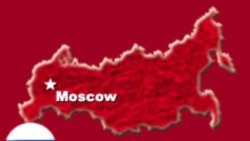 3 August 2005 (RFE/RL) -- Russian President Vladimir Putin has nominated Moscow's Vice Mayor Valerii Shantsev to head Nizhnii Novgorod Oblast.
Kremlin spokesman Aleksei Gromov said today Putin notified the Nizhnii Novgorod legislature of his choice.
The mandate of current Nizhnii-Novgorod Oblast Governor Gennadii Khodyrev expires on 8 August, the day the regional parliament is expected to vote on Putin's choice.
The 58-year-old Shantsev has been Moscow's vice mayor since 1996.
(ITAR-TASS, RIA-Novosti)
Related Story:

Putin Takes Control Of The Status Quo Through Gubernatorial Appointments