Putin To Attend Governor's Funeral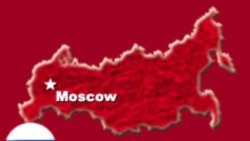 10 August 2005 -- Russian President Vladimir Putin is in Altai Krai today to attend the funeral of Mikhail Yevdokimov, a well-known comedian who was last year elected governor --> /specials/russianelection/article/2004/2/5EBD4037-3F87-4B24-A0E6-18255F1BA183.html of the Siberian region.
Yevdokimov died
when his car veered off a highway and hit a tree on 7 August near the town of Biisk, some 3,000 kilometers southeast of Moscow. The driver of the vehicle, as well as a bodyguard, were also killed. Yevdokimov's wife was seriously injured in the crash.
Officials are still investigating the incident, but have dismissed any suggestion of foul play. Yevdokimov was recently criticized from an alliance of political parties that called on Putin to sack him for ineffective leadership.
Yevdokimov will be buried in his home village of Verkh- Obskoye.
(Interfax)
For weekly news and analysis on Russia, subscribe to "RFE/RL Russian Political Weekly."