17 Spanish Troops Killed In Afghan Helicopter Crash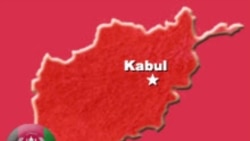 16 August 2005 (RFE/RL) -- Military officials say a helicopter belonging to the NATO-led international security force in Afghanistan crashed in the west of the country today, killing 17 Spanish troops.
RFE/RL's correspondent in Afghanistan reports that a second Spanish helicopter also made an emergency landing. An unspecified number of troops on board are believed to have been injured.
A spokesman for the International Security Assistance Force in Kabul said the cause of the crash and the emergency landing were believed to be mechanical failure. Both incidents took place south of Herat.
In Madrid, a Spanish Defense Ministry official said 12 soldiers and five crew died in the crash. He said that the cause was unknown.
The official said both choppers were on a training mission to support Afghan legislative elections next month.
(agencies/RFE)
For weekly news and analysis on Afghanistan, subscribe to "RFE/RL Afghanistan Report."