Russian Trade Minister Visits Ukraine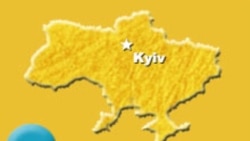 19 August 2005 (RFE/RL) -- Russian Economic Development and Trade Minister German Gref arrived in Ukraine today for talks aimed at easing economic tensions between the two countries.
Gref is due to meet with
Ukrainian Prime Minister Yulia Tymoshenko
and other officials. They are to discuss trade relations, both countries' efforts to join the World Trade Organization and the creation of an economic union Russia is seeking to improve trade ties between the former Soviet republics.
Ahead of the Russian minister's visit, Ukraine's Unian news agency quoted Gref as describing Ukraine as "a big and important Russian partner with whom it's not always easy to deal, particularly in the trade and economic sectors."
Russia is Ukraine's biggest trading partner, particularly in
the energy sector.
(AP)