Kazakh Parliament Confirms Presidential Poll Date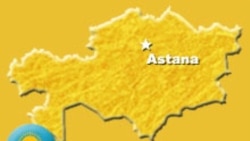 7 September 2005 (RFE/RL) -- Kazakhstan's parliament today formally approved 4 December as the date for the country's presidential election.
President Nursultan Nazarbaev has said that he would seek a new, seven-year term in the poll.
Nazarbaev, 65, has ruled Kazakhstan for 16 years, since before it became independent in the 1991 Soviet collapse.
He is credited for post-Soviet economic progress in the oil-rich country, but is criticized for authoritarian policies.
The election date, set by the Constitutional Council last month, was approved by all 67 members of the Mazhilis lower chamber who were present today.
(Reuters/ITAR-TASS)
See also:

"Kazakh President Shows He's Ready For Reelection Campaign"

"Can Kazakh Opposition Compete In Presidential Elections?"