Russian Soldier Killed In Daghestan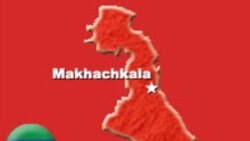 8 September 2005 (RFE/RL) -- At least one Russian soldier was killed today when assailants opened fire on Russian Interior Ministry troops in the southern republic of Daghestan.
The attack occurred in the western city of Khasavuyrt.
Abdul Mysaev, of the regional Interior Ministry, said the gunmen opened fire on a truck carrying the troops, killing the soldier.
ITAR-TASS said the gunmen opened fire on an Interior Ministry unit's camp.
Daghestan borders Chechnya where Russian troops are fighting separatist rebels. Increasing attacks in Daghestan have fueled fears that the instability from Chechnya was spilling over.
ITAR-TASS today said today that according to the regional Interior Ministry, there have been 80 attacks on police and Interior Ministry troops this year in which 49 law enforcement officers and 39 armed militants were killed.
(ITAR-TASS/AP)
For RFE/RL's full coverage of events in the North Caucasus, see "News And Features On The North Caucasus"