Kyrgyz Lawmaker Gunned Down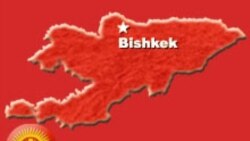 Bishkek, 21 September 2005 -- A relative and former member of parliament says Kyrgyz lawmaker Bayaman Erkinbaev was shot dead in Bishkek tonight.
Duishenkul Chotonov says Erkinbaev was shot by an unknown gunman in the head and in the chest while he was getting out of his car in downtown Bishkek.
There was no immediate official confirmation of the shooting. The 38-year-old Erkinbaev, a well-known businessman, had been a lawmaker since 1995. He was elected chairman of the National Olympic Committee of Kyrgyzstan in May.
(RFE/RL's Kyrgyz Service)
For all of the latest news on Kyrgyzstan, see RFE/RL's News and Features on Kyrgyzstan