Azerbaijan Oil Company Chief Denies Bribery Charges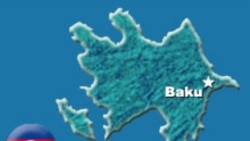 12 October 2005 -- The head of Azerbaijan's state oil company has denied that he ever met a Czech national who faces charges of bribery in the United States.
Natik Aliyev, the president of the government-owned oil company SOCAR, told journalists yesterday that he quote "never saw" and was not acquainted with Czech national Viktor Kozeny.
Kozeny and two U.S. citizens face charges of trying to bribe leading Azerbaijani oil officials in the late 1990s to ensure their investment consortium would gain a controlling interest in SOCAR.
Natik Aliyev told journalists Azerbaijan's oil belonged to the country's people and there were no plans to privatize SOCAR.
(AP/AFP)
See also:

Azerbaijan: Relations With U.S. Enter A New Phase