Romania Says U.S. Military Base Deal Finalized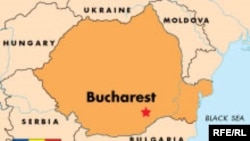 (RFE/RL) 17 November 2005 -- Romanian President Traian Basescu says a deal has been finalized with Washington to establish American military bases in Romania.
Basescu told Euronews television that U.S. Secretary of State Condoleezza Rice may visit Bucharest next month to sign the formal agreement.
Basescu did not give an exact location for the American bases, but said there would be at least one on the Black Sea coast.
The Romanian president said last month that possible sites for U.S. bases included Babadag, close to the Danube delta, Constanta on the Black Sea, and Fetesti, 200 kilometers east of Bucharest.
(Reuters)