Iraqi police said the car bomb exploded near crowded condolence tents at the funeral in Abu Sayda near Baquba, some 65 kilometers north of Baghdad, as mourners were expressing their respects to a local official over the death of his uncle.
Mourners in Iraq traditionally erect tents outside their home to receive condolences from relatives and friends.
Earlier today, a car bomb
killed at least 13 people
and injured 21 in southeast Baghdad. That explosion came as people were shopping at a public market.
RFE/RL Expert Discusses Mideast Violence
RFE/RL Expert Discusses Mideast Violence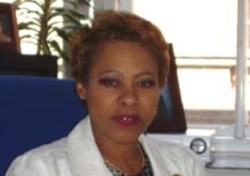 'PEOPLE TAKING TO THE STREETS':
There are reasons to suspect that Abu Mus'ab al-Zarqawi's group is trying to spread violence in Iraq to Jordan and other parts of the Middle East. We examine why in this interview with
JOYCE DAVIS
, an expert on the Middle East and associate director of broadcasting at RFE/RL. Davis is the author of the books "Martyrs: Innocence, Vengeance And Despair In The Middle East" (2004) and "Between Jihad And Salaam" (1998)
....
more