Belgrade Tries Six Accused Of Wartime Atrocities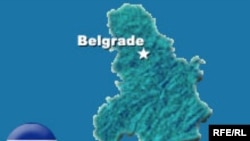 (RFE/RL) 28 November 2005 -- Six former Serb paramilitaries charged with killing and expelling Muslim civilians during the Bosnian war went on trial in Belgrade today.
It's the first war crimes case referred to a Serb court from the United Nations war crimes tribunal in The Hague, Netherlands.
The six men on trial are accused of committing atrocities against Muslim civilians in 1992 in the ethnically mixed border area of Zvornik in northeastern Bosnia.
The Zvornik case is seen as a test of the Serb judiciary's ability to handle war crimes cases at home.
(AP)