Romania Announces New Deal On U.S. Military Bases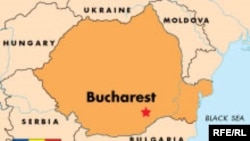 (RFE/RL) 4 December 2005 -- Amid allegations it hosted secret CIA prisons, Romania today said it is set to sign an agreement with the United States to host new U.S. military bases.
Foreign Minister Razvan Ungureanu told reporters in Bucharest the deal will be signed on 6 December during a visit by U.S. Secretary of State Condoleezza Rice.
Ungureanu also said he is not planning to bring up with Rice allegations that the CIA had secretly flown terrorist suspects through Romania or had secret prisons there.
Romania strongly denies the allegations, launched specifically by the advocacy group Human Rights Watch.
Ungureanu today called on Human Rights Watch to provide detailed evidence to support its allegations.
(AP/Reuters)