Russian First Deputy Prime Minister Dmitrii Medvedev announced in Beijing on 8 December that President Vladimir Putin will travel to China in late March 2006 to attend the opening ceremony of the Year of Russia in China. Medvedev, who chairs his country's Year of China in Russia organizing committee, added that Putin will also attend the meeting of the Shanghai Cooperation Organization (SCO) in China later that year.
Toxic Spill

He made the announcement after meeting with Chinese President Hu Jintao, who is also general secretary of the Chinese Communist Party (CCP). Hu told Medvedev that China will deal with the toxic chemical spill on the Songhua River, whose waters flow on to Khabarovsk, with a "highly responsible" attitude. "We will take all necessary and effective measures and do our utmost to minimize the pollution and reduce the damage to the Russian side," Hu said, adding that "relevant problems will be properly solved with our joint efforts and close cooperation."

Meanwhile, a Chinese Foreign Ministry spokesman said that Beijing is considering building a "temporary dam" on the Fuyuan waterway to help protect Khabarovsk's water sources from pollution. He added that "China and Russia are still discussing the details of the temporary dam."

The Songhua River flows into the Heilong, which the Fuyuan joins with the Ussuri River to become the Amur near Khabarovsk. The Siberian city draws its water from the lower reaches of the Fuyuan.

London's "The Guardian" noted that, "if the plan goes ahead, Beijing will have done more for its neighbors than it did for its own people," who have suffered from their government's delayed and secretive response to the spill. It thus seems clear that China is eager not to allow a potential ecological disaster to harm a mutually beneficial relationship as Beijing seeks to acquire energy supplies and military equipment from Russia.
Medvedev Comes To The Fore

The visit was a high-profile international contact for Medvedev, who was made first deputy prime minister in a series of mid-November Kremlin personnel changes that have led to much speculation at home and abroad.

Much of that discussion has centered on the possibility that Medvedev or the newly appointed Deputy Prime Minister Sergei Ivanov might -- or might not -- emerge as Putin's chosen successor for the 2008 elections. In any event, Beijing seems to have taken an interest in Medvedev, because otherwise it is difficult to explain why the head of the Chinese state and the CCP would meet with a foreign first deputy prime minister.

In Chinese practice, the political importance of a person is not necessarily reflected by their title, and the Beijing leaders all certainly remember that the late Deng Xiaoping led China on its post-1978 reform course even though his title for most of those years was deputy prime minister.
Focus On Energy

Bilateral relations have indeed developed apace, reflecting hard-headed mutual interests. On 10 August, Putin told Sergei Razov, his new ambassador to China, that he should "focus on economic ties first of all.... I am talking about the energy sector, like electricity, supplying natural resources, [and] working together in foreign markets."

In 2006, China is expected to build an oil pipeline from the railhead at Blagoveshchensk to the railway line at Heihe across the Amur River, which will have an initial annual capacity of 21 million barrels. The building of additional pipelines will certainly boost Russian sales to the seemingly insatiable Chinese market, which are limited at present largely by the lack of means to deliver the huge quantities of oil that China's expanding economy seeks.

Moreover, the executive director of China National Offshore Oil Corporation, Fu Chengyu, announced on 8 December that his expanding company is interested in "acquiring the assets of Yukos oil company," Interfax reported.

Arms sales are also a big factor in bilateral relations. In September, China agreed to buy 38 aircraft, which consist of Ilyushin Il-76 transport aircraft and Il-78 refueling planes, for a total of about $1.5 billion. In August, the two countries staged joint military exercises that involved about 10,000 soldiers, most of whom were Chinese, as well as 140 naval ships and submarines, Russian Tu-22M "Backfire" long-range bombers, and Tu-95 "Bear" intercontinental bombers.
Ganging Up On Washington?

Analysts widely concluded that Moscow was seeking to market its aircraft, while Beijing sought to learn the "latest Russian methods" that could be used to thwart a possible U.S. intervention should China decide to settle scores with Taiwan. Most Western editorial comment on the exercises also noted that the drill's purpose was to serve notice to Washington that Moscow and Beijing would not accept U.S. military supremacy in the Far East in the long run.

Moscow and Beijing are, moreover, partners in the SCO, which is one of several regional groupings that both countries are fostering that do not include the United States. Nonetheless, it is not clear whether it will prove to be much more than a propaganda forum for dictators. Furthermore, it remains to be seen how far Russia will prove willing to go in helping an increasingly assertive China in the years to come.

Russia, moreover, might choose at some point to reevaluate its overall policies toward China. During the Cold War, U.S. President Richard Nixon and national security adviser Zbigniew Brzezinski observed at different times that there are bound to be tensions between two such large and culturally different countries sharing a long common border as do Russia and China, regardless of the ideological colorings of their respective regimes. This is, both men argued, a simple geopolitical fact.

Is it now too unlikely to suppose that at some point various political or military figures in Moscow might question the wisdom of selling sophisticated weapons to a dynamic country that could again become a rival? One does not have to look too deeply into some of the Russian press to find voices that already caution against a possible long-term threat to Russian control over Siberia by a country of 1.3 billion people on the other side of the border.
Internet In China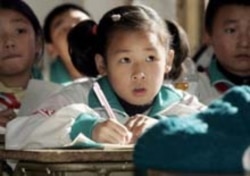 China seems to be the most successful pioneer in controlling its citizens' access to the Internet. A recent case shows that it has the help of some Western companies in doing so.... (more)
See also:
China: Acting To Keep Out 'Harmful Information'