Romanian Shepherd Finds Human Fetuses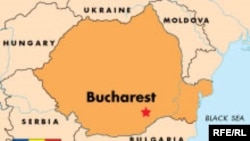 The fetuses may have been used in medical school classes (RFE/RL) 16 December 2005 -- Romanian prosecutors have launched an investigation after a shepherd found about 80 human fetuses in a forest in the northeast of the country.
Authorities believe the 80 fetuses, between three-and-nine-weeks old and preserved some 10 to 20 years ago, may have come from two medical research institutes at the University of Medicine in Iasi and been stored for student experiments.
Romania's Health Ministry issued a statement saying that workers at one of the research institutes in the area may have accidentally broken containers holding the preserved fetuses and then tried to cover up their mistake by dumping them in the woods.
(AFP/Reuters/HotNews.ro)