EU Recognizes Ukraine As Market Economy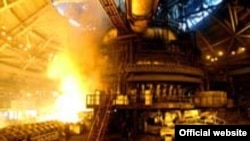 Ukraine is now officially a market economy in the eyes of the EU (file photo) (official site) 23 December 2005 (RFE/RL) -- The text of the European Union's regulation recognizing Ukraine as a market economy was published in the "Official Journal of the European Union" today.
According to EU rules, the measure takes effect seven days after publication -- in this case, on 30 December.
Ukrainian Prime Minister Yury Yekhanurov welcomed the move today. He spoke in Kyiv during a meeting with students and teachers at the Kyiv National University.
(RFE/RL's Ukrainian Service/Official Journal of the European Union)

An archive of RFE/RL's reporting and analysis on Ukraine's Orange Revolution.
REVOLUTION IN THE AIR: Listen to an audio portrait of the Orange Revolution from RFE/RL's archives.
Real Audio Windows Media