Azerbaijani Airlines Suspends An-140 Flights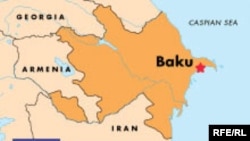 (RFE/RL) 26 December 2005 -- Azerbaijan's state carrier has suspended flights by its one remaining Ukrainian-made An-140 plane.
The decision followed the crash of a similar aircraft late on 23 December shortly after taking off from the Azerbaijani capital Baku on route to Aktau, Kazakhstan.
All 23 people on board the Azerbaijani Airlines plane were killed.
A senior manager at the airline, Faramakh Mahmudov, said the company's remaining An-140 will be taken out of service until the reasons for the accident have been established.
(AP)