Last Bulgarian Troops Leave Iraq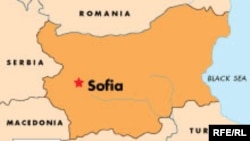 (RFE/RL) 27 December 2005 -- Bulgarian Defense Minister Vesselin Bliznakov announced today that the last Bulgarian troops belonging to the U.S.-led force in Iraq have left the country.
Bliznakov said the last 130 troops of the Bulgarian contingent arrived in Kuwait last night. The Bulgarian parliament decided in May to withdraw the Bulgarian battalion from Iraq before the end of the year.
(AFP)
Coalition Images Of The Voting

The Multinational Force in Iraq on December 15, 2005, released official images of the voting in the legislative elections. To view a slideshow of their photographs,
click on the image.
To see RFE/RL's special webpage about the election, click here.