Romania Returns Confiscated Palace To Church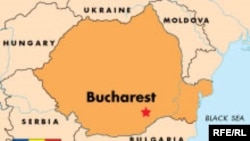 The palace and museum were confiscated by the communists (RFE/RL) 29 December 2005 -- The Romanian government officially returned a medieval palace and museum to the country's German Evangelical Church today, more than 50 years after the property was confiscated by the former communist regime.
The agreement makes the Evangelical Church co-owner of the Brukenthal National Museum, along with the Culture Ministry.
The church will regain control over all confiscated art collections in the museum when an inventory is completed next year.
The 18th-century Brukenthal Palace belonged to Baron Samuel von Brukenthal, then governor of Transylvania. It was confiscated in 1948 by the communist regime.
Romania passed legislation earlier this year to return property to its former owners and pay damages for assets that cannot be returned.
(AP)

SUBSCRIBE
For a regular review of politics, media, and RFE/RL broadcasts in the western Balkans,
subscribe to "RFE/RL Balkan Report."