A statement said Carroll was on assignment for the U.S.-based newspaper when she was seized. The paper called for her release.
Carroll was abducted in western Baghdad on 7 January by kidnappers who killed her Iraqi interpreter.
The incident had previously been reported from Baghdad, but Carroll had not been identified.
(AFP)
Who Is Ayman al-Zawahri?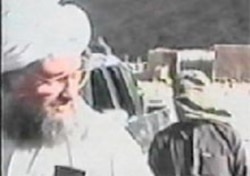 AYMAN AL-ZAWAHRI is regarded as Al-Qaeda's No. 2 authority. Although al-Zawahri is lesser known than Osama bin Laden, some observers say the deputy is just as powerful as the chief....(more)
See also:
Is Al-Qaeda Letter Sign Of Rift, Or Opportunity For Bush?