The first indications of tensions within the coalition government took the form of an exchange of barbs one year ago between Prime Minister Andranik Markarian, chairman of the Republican Party of Armenia and the longest-serving prime minister in the 15 years since Armenia became independent, and parliament speaker Artur Baghdasarian, head of the Orinats Yerkir (OY, Law-Based State) party (see "RFE/RL Newsline," 23 and 28 February and 2 and 11 March 2005). Some observers in Yerevan anticipate that Baghdasarian's sometimes populist statements could herald a bid for the presidency in 2008 when incumbent President Robert Kocharian's second term expires. The constitution does not permit Kocharian to seek a third presidential term.
Then in December 2005, Baghdasarian broke ranks with the country's authorities and alleged "serious ballot-stuffing" during the 27 November nationwide referendum on a package of draft constitutional amendments. Local observers questioned official statistics according to which turnout in the referendum was over 65 percent. Baghdasarian pledged to submit evidence of that malpractice to the Prosecutor-General's Office, which had undertaken to examine allegations of fraud.
Asked on 23 December to comment on rumors of a possible coalition breakup, Baghdasarian said that despite some internal disputes, the coalition has until now succeeded in tackling the problems that have arisen, Noyan Tapan reported. But at the same time, he predicted "a serious political discussion" within the coalition in 2006 focusing on its future activities and principles. He added that he does not exclude the emergence of "different political arrangements" in the course of 2006.
More Critical Voices
Similar oblique criticism of the conduct of the referendum came from the second junior coalition partner, the Armenian Revolutionary Federation--Dashnaktsutiun (HHD). The chairman of its bureau, Hrant Markarian (no relation to the prime minister), told RFE/RL's Armenian Service that "I think the reputation of all of us was damaged" by what he termed the "falsifications." Markarian added, however, that he does not believe the malpractice was on such a scale as to prove decisive in securing the passage of the amendments in question.
Speaking in Yerevan on 22 December at a ceremony to mark the 115th anniversary of the HHD's foundation, Markarian addressed the misgivings of some party members over the HHD's decision to join the government. He explained that the HHD's rationale for doing so was to contribute to internal political stability, which, he continued, is contingent on "justice" and eradicating corruption, a objective for which, he said, the HHD will continue to fight. Markarian went on to address President Kocharian personally, affirming that "the HHD cannot accept injustice irrespective of who perpetrates it and against whom.... The causes and consequences of this injustice are corruption, poverty, and the atmosphere of impunity in the country."
Commenting on Markarian's address, the opposition paper "Chorrord Ishkhanutiun" observed on 23 December that "It is clear that the main target of Dashnaktsutiun criticism in the forthcoming year 2006 will be the government of Andranik Markarian." The paper suggested that the HHD is well aware that it has no hope of winning a majority in the next parliament (it garnered 11 percent of the vote in 2003), and has therefore decided to create an "opposition image" for itself ahead of the 2007 elections.
Meanwhile, the independent daily "Aravot" pointed out on 11 January that there is no love lost between OY and the HHD. The paper quoted an unnamed leading HHD member as saying he would prefer the return to power of former President Levon Ter-Petrossian's Armenian Pan-National Movement to Baghdasarian's election as president. Ter-Petrossian banned the HHD in 1994, paving the way for the trial of 31 of its members on trumped-up charges of terrorism.
Opposition Split
The apparent failure of the campaign spearheaded by Artarutiun to persuade voters to boycott the 27 November referendum resulted in a major tactical disagreement among several of its most prominent leaders. Former Prime Minister and Hanrapetutiun (Republic) party leader Aram Sargsian, who for the past two years has sought to mobilize the population to push for the peaceful overthrow of the present leadership, convened a series of rallies in December to protest the apparent rigging of the referendum outcome. At a meeting in Yerevan on 8 December, he and the heads of several other parties aligned in Artarutiun announced plans for the creation of a broad-based anti-government "civic movement" comprising not only politicians but representatives of civil society, that would launch a "serious struggle" aimed at ousting the present Armenian leadership.
But Stepan Demirchian, Kocharian's defeated challenger in the 2003 presidential runoff ballot, distanced himself and his People's Party of Armenia (HZhK) from those plans on 14 December, saying he sees no point in participating in further anti-government rallies. On 26 December, Demirchian told RFE/RL's Armenian Service that he does not think Armenia is ripe for the kind of spontaneous mass uprising that proved the catalyst for the peaceful revolutions in Georgia in November 2003, Ukraine in December 2004, and Kyrgyzstan in March 2005. Demirchian conceded that tactical differences between himself and Sargsian may precipitate the collapse of Artarutiun in 2006, but he added that "the HZhK can operate separately, while cooperating with reliable partners." He predicted that "there will certainly be regroupings in 2006 within both the government and opposition camps."
Defection
A further possible blow to Artarutiun is the rumored imminent defection of one of its leading members, Viktor Dallakian, who is reported to have agreed to serve as nominal head of Prosperous Armenia (BH), a new pro-government party currently being established by wealthy oligarch Gagik Tsarukian. According to "168 Zham" on 11 November, Tsarukian aspires to a "big faction" in the Armenian parliament that would include "a number of prominent entrepreneurs and politicians" whom the paper declined to identify. In a 21 December interview with the daily "Haykakan zhamanak," Tsarukian said BH aims to unite influential and uncorrupt people to tackle unspecified political and socio-economic problems.
Dallakian declined on 11 January to comment to RFE/RL's Armenian Service on the rumors of his alignment with Tsarukian, but he too hinted at "the emergence of new serious political forces that will play a serious role in Armenia's political life."
Others, however, have questioned whether money alone can transform BH into an influential political party. Prime Minister Markarian pointed out in an interview published on 14 January in "168 zham" that even if Tsarukian spends millions on his election campaign, "you can't create a powerful party in one year or six months. It may...have powerful resources. But these are different things." At the same time, Markarian admitted that he and Defense Minister Serzh Sarkisian have recently met several times with Tsarukian in a bid to dissuade him from establishing a new political party. Sarkisian for his part denied on 16 January any connection with BH, saying he has not been invited to join its ranks and does not expect to be. He added, however, that he will announce at the end of this month whether or not he plans to run as a candidate from Prime Minister Markarian's HHK in the 2007 parliamentary ballot.
Some Yerevan commentators believe that BH is intended to provide support for Sarkisian's candidacy in the 2008 presidential election. Others have suggested that President Kocharian has given the green light for the creation of several new opposition forces that will compete among themselves for influence and votes and thus preclude the possibility of an opposition victory next year.
Examining History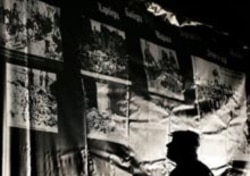 CALL IT GENOCIDE? Questions surrounding the mass killings of Armenians at the beginning of the last century continue to dominate relations between Armenia and Turkey. In April, Ankara proposed conducting a joint Armenian-Turkish investigation into the mass killings and deportations of Armenians during World War I.
Turkish leaders suggested that the two countries set up a joint commission of historians to determine whether the massacres carried out between 1915 and 1917 constituted genocide. Armenia, however, insisted it would continue to seek international recognition and condemnation of what it says was a deliberate attempt at exterminating an entire people....(more)
See also:
Armenians Mark 90th Anniversary Of Start Of Massacres
Armenia: Tragedy Remains On Europe's Political Map
ARCHIVE: For a complete archive of RFE/RL's coverage of Armenia, click here.