U.S. Journalists Injured In Iraq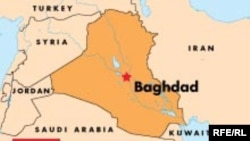 (RFE/RL) 29 January 2006 -- The U.S. television station ABC says its news anchor Bob Woodruff and camera operator Doug Vogt were seriously injured in a bomb attack in Iraq today.
The network said that at the time of the blast, Woodruff and Vogt were traveling with an Iraqi Army unit in an Iraqi vehicle near Taji.
ABC said in a statement that both are in serious condition and are being treated at a U.S. military hospital in Iraq.
(Reuters, AP)