French Premier To Hold Moscow Talks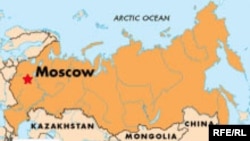 (RFE/RL) 13 February 2006 -- French Prime Minister Dominique de Villepin is due in Moscow today at the start of a two-day visit to Russia.
According to ITAR-TASS, trade and economic relations are expected to top the agenda of talks between the French prime minister and his Russian counterpart, Mikhail Fradkov.
Tass says during de Villepin's visit, several documents are due to be signed including an agreement on joint efforts to destroy chemical weapons.
(ITAR-TASS)