Romania's Parliament Votes Down Search Of Ex-Premier's Home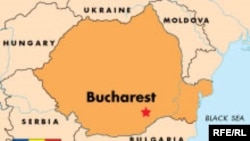 (RFE/RL) March 7, 2006 -- Romania's parliament today voted against allowing an official search of the home of former Prime Minister Adrian Nastase as part of a graft probe.
Romania's anticorruption agency, DNA, announced in February that it was charging Nastase with bribery over purchase of land and an apartment below the real market value.
At the end of today's debate, 163 deputies voted against a search and 131 for.
The DNA said "investigations will continue."
Nastase, who stepped down as prime minister in 2004, is now speaker of parliament and head of the opposition ex-communist Social Democrats.
The enquiry comes against a background of outside pressure on Romania to eliminate widespread corruption.
The problem has become particularly sensitive because Romania is scheduled to join the European Union next year and is anxious to prove that it meets the bloc's standards.
(Mediafax, AP, AFP)