Starting April 1, the maximum pension will be capped at 180 somoni (about $55), and single women and widows will receive 50 percent more.
(ITAR-TASS, Interfax, Avesta)

Norouz In RFE/RL's World
THE ARRIVAL OF SPRING: Norouz is one of the year's major celebrations in many of the countries to which RFE/RL broadcasts, from Afghanistan and Iran to Central Asia and the South Caucasus. The festival predates the arrival of Islam to these regions and marks the beginning of the new year and the coming of spring. Across the region, Norouz is marked by public celebrations, feasting, dancing, music, and more. Below, RFE/RL presents just a few images of the holiday from several countries that we cover.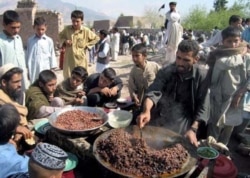 Residents of the Afghan capital, Kabul, preparing a Norouz feast on March 22 (RFE/RL)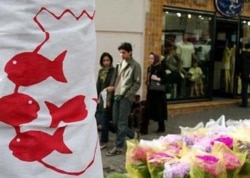 People in the Iranian capital, Tehran, doing their Noruz shopping on March 21 (Fars)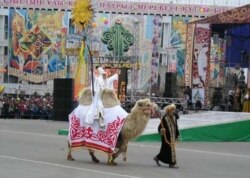 A Norouz parade in Almaty, the largest city in Kazakhstan, on March 22 (RFE/RL)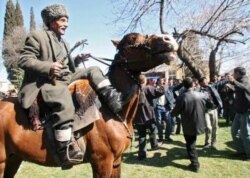 Ethnic Azeris celebrate Norouz in the Georgian town of Marneuli, some 30 kilometers from Tbilisi on March 21 (epa)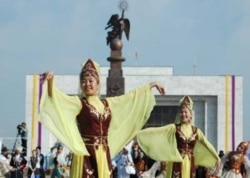 Norouz celebrations in the Kyrgyz capital, Bishkek, on March 21 (RFE/RL)