Local Kyrgyz Lawmaker Killed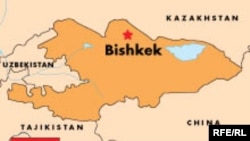 (RFE/RL) March 30, 2006 -- Kyrgyzstan's Interior Ministry has been quoted as saying a local lawmaker in Kyrgyzstan's northern city of Naryn has been murdered.
Interfax quotes the ministry's press service as saying Talas Baibosov was found stabbed to death in house on March 29.
Naryn police say he was killed by someone wielding a kitchen knife. Police have said they are considering it a domestic crime.
(Interfax)