Romanovs Appeal Refusal To Rehabilitate Russia's Last Tsar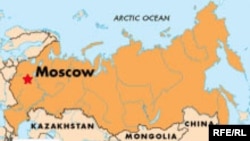 (RFE/RL) April 11, 2006 -- Descendants of Russia's last tsar, Nicholas II, are appealing a prosecutors' refusal to recognize him and his family as victims of political repression.
The tsar and his family were executed by the Bolsheviks in 1918.
The Prosecutor-General's Office refused to "rehabilitate" the Romanovs, citing a lack of evidence that their execution was politically motivated.
A Moscow court is due to hear the appeal April 24.
(compiled from agency reports)