Fire Kills Eleven Russian Builders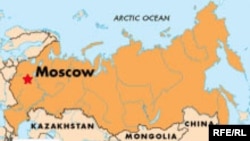 (RFE/RL) April 20, 2006 -- A fire in a makeshift dormitory in the Moscow region has killed 11 construction workers and injured four.
The Emergency Situations Ministry said the blaze occurred in the village of Pashinskaya Poima, just outside Moscow.
The workers died from smoke inhalation. All the workers were reportedly migrants from the western Russian city of Smolensk.
A Moscow regional prosecutor said investigators are looking into possible violations of safety regulations.
(AP, Interfax)