Russia Reportedly Expels Swedish Envoy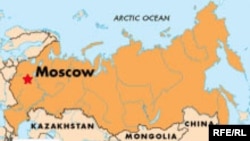 (RFE/RL) May 24, 2006 -- Swedish radio said today that Moscow has expelled a Swedish diplomat in retaliation for the arrest of a Russian scientist on suspicion of spying.
The report said the expelled diplomat was a low-level official at the Swedish Embassy in Moscow.
Neither the Swedish nor the Russian Foreign Ministry would comment on the report.
(Reuters)