Turkish Soldier Killed In Kurdish Rebel Ambush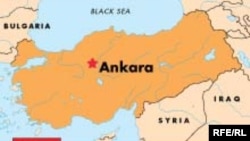 (RFE/RL) June 5, 2006 -- Turkish officials say that separatist Kurdish fighters killed a Turkish soldier and wounded eight in an ambush on June 4 in the southeastern province of Bingol.
Turkish forces launched a hunt for the attackers, believed to be members of the banned separatist Kurdistan Workers Party (PKK).
Ankara blames the PKK for more than 30,000 deaths since 1984.
(AFP, Reuters)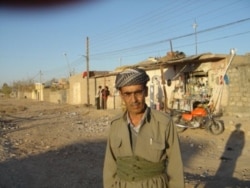 KURDISH AWAKENING: The ethnic Kurdish region in the northern part of Iraq has struggled in recent years to reestablish its cultural and political identity after decades of oppression under the regime of deposed Iraqi President Saddam Hussein. In December, RFE/RL correspondent Charles Recknagel traveled to this area and filed several reports:
Relative Peace Underscores Issue Of Kurdish Region's Future
Kurdish Culture Begins To Flourish In Kurdistan Region
Kurds Ponder How To Strengthen Autonomy After Elections