Kosovo Police Break Up Protest, Arrest Dozens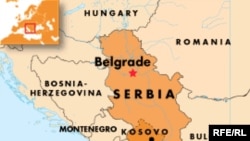 (RFE/RL) June 9, 2006 -- Police in Kosovo have arrested dozens of ethnic Albanian demonstrators who were blocking the entrance to the UN mission in the province.
At least two protesters required medical treatment after police moved in to break up the demonstration before dawn on June 9.
The activists want independence and oppose talks with Serbia on the future of the UN-administered province.
Serbia and Kosovo Albanians opened direct talks in February in Vienna. Western powers want a deal within the year.
(AP, Reuters)