Bird-Flu Cases Reported In Northeastern Ukraine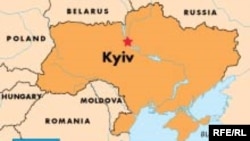 (RFE/RL) June 12, 2006 -- Ukrainian emergency officials say the first appearance of bird flu has been detected in northeastern Ukraine.
Previously, bird flu had been registered only in Crimea and coastal areas in southern Ukraine.
A spokesman says he has no information whether the cases detected in a village in the Sumy region, near the border with Russia, are of the potentially lethal H5N1 type.
(Reuters, AP, Interfax-Ukraine)
Interview With UN FAO's Erwin Northoff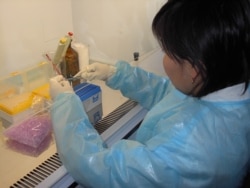 An expert at the National Virology Laboratory of the Kyrgyz Health Ministry (courtesy photo)
GETTING READY: Many have expressed concern about the ability of Central Asian countries to come to grips with a possible bird-flu outbreak. RFE/RL Turkmen Service correspondent Muhammad Tahir spoke with Erwin Northoff, news coordinator for the UN's Food and Agriculture Organization (FAO), about the issue. ....(more)